Investment Management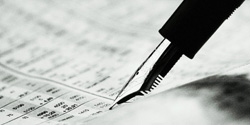 Investment management is an important part of your financial plan. At Kusek Financial, your financial goals drive our investment management strategy. We manage and make the most of your wealth through:
Sound research
Disciplined valuation techniques
Long-term focus
Constant communication
Managing your investments starts with understanding your short- and long-term financial goals. We will develop a plan that incorporates these goals, as well as your individual financial situation and risk tolerance.
Taking all of these factors into account, we select investments to pursue your financial goals and build your unique portfolio. All the while, we manage your investments with a constant eye on their performance and on the current economic and market environment.